Luxury Watch Showroom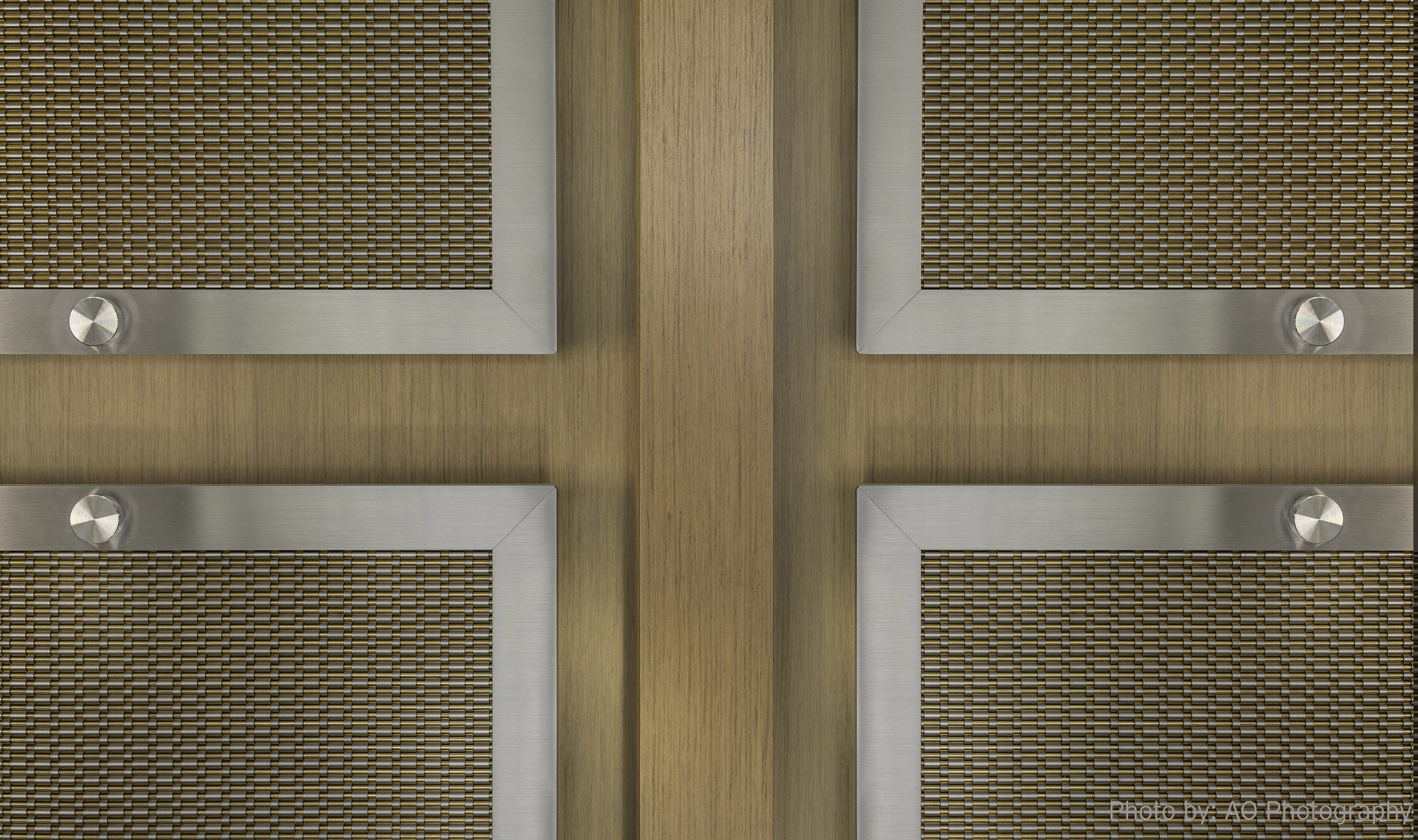 Luxury Watch Showroom
Rancho Cucamonga, California, United States
Banker Wire woven wire mesh two ways, adorns this luxury watch repair reception room located in Rancho Cucamonga, California.  Inspired by the colors, textures and materials used in the creation of the art pieces worn by its clientele, woven wire mesh wall panels and room divider screens live up to the timeless quality and style of the jewelry it surrounds.
Representing the materials and patterning of watchbands, the DS-7 wire mesh pattern is woven in a mixed alloy configuration of stainless steel and brass.  These wire mesh wall panels are framed in stainless steel Versatile Channel perimeter frames and mounted to the wall using barrel standoffs.
The visual intrigue and density texture of the SZ-2 brass wire mesh room divider screens creates intimate discussion area between the artisan and client.  The classic detail and warmth of brass metal mesh, framed in local area red oak wood, makes a statement of timeless quality.
Project Designer:
Method + Moxie
Photography:
AOZ Photography
Project Applications:

Space Dividers & Displays
,
Interior Cladding