Revcap HQ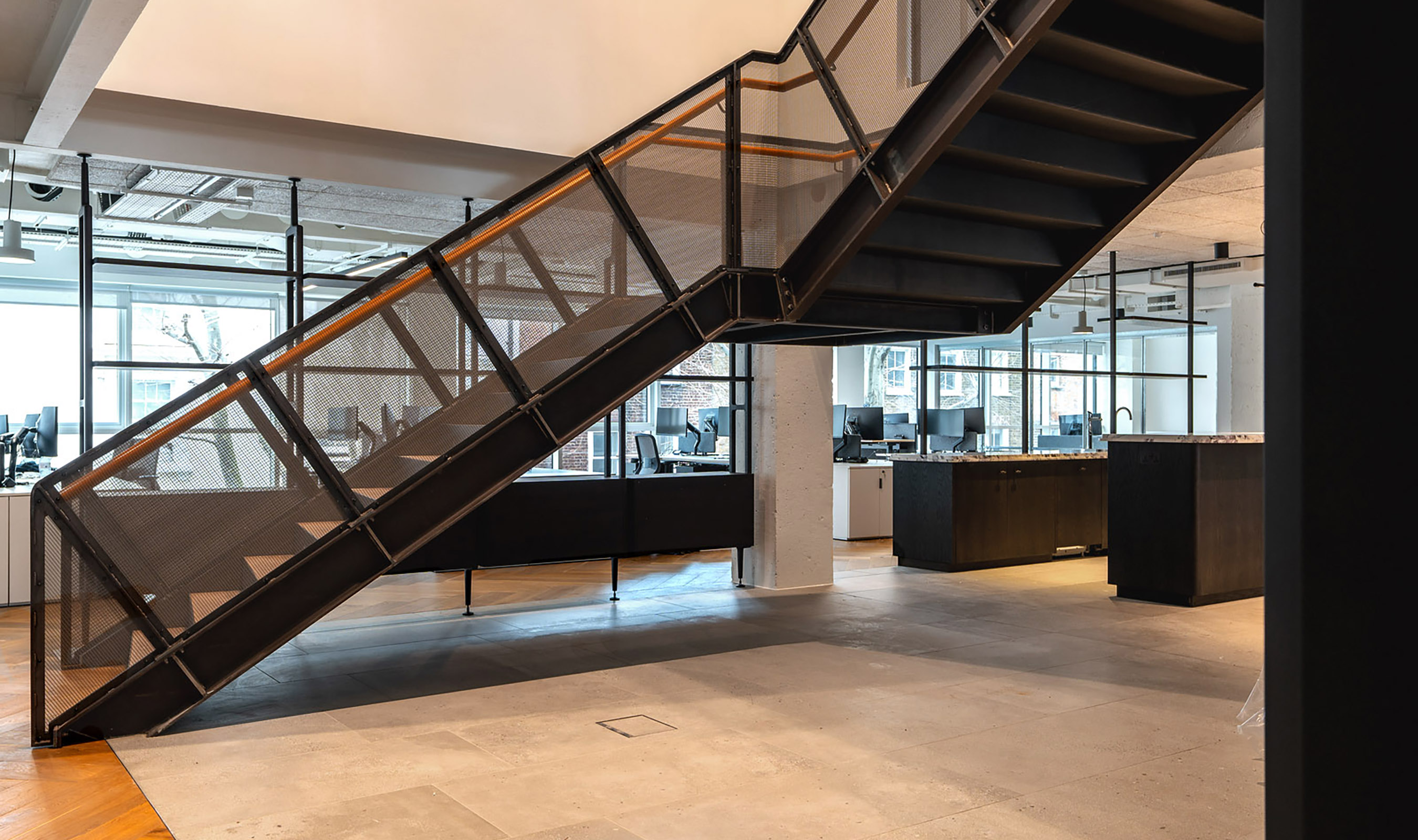 Revcap HQ
Revcap is a specialist real estate investment firm operating in selected northern and western European markets across all property sectors. They formed the firm in 2004 with staff with extensive experience in real estate and financial markets.
After taking over a new office space in Charlotte Street, the equity and joint venture investment firm approached architects Morey Smith and the Alpine Group to help them create a contemporary office space. Revcap wanted to maximize the space to accommodate their growing team and, as such, wanted an open-plan office full of natural light. As a result, the design had perimeter glazing and crittall style glazing used throughout the office to compliment the industrial design of the building and allow the natural light to pass through.
The Morey Smith architects asked Amron, Banker's representative in the UK, to provide a suitable metal mesh solution for the staircase. They recommended our Banker Wire LPZ-71 fine, woven mesh in mild steel for the hand railing. A clear, matt lacquer was then applied to prevent oxidation.
Our Banker Wire LPZ-71 mesh provided the perfect balance of strength and delicacy, making it an elegant, unique, and contemporary option to add to this modern office space.
Project Architect:
Morey Smith
Project Fabricator:
Alpine Group