Lincoln Square – Suites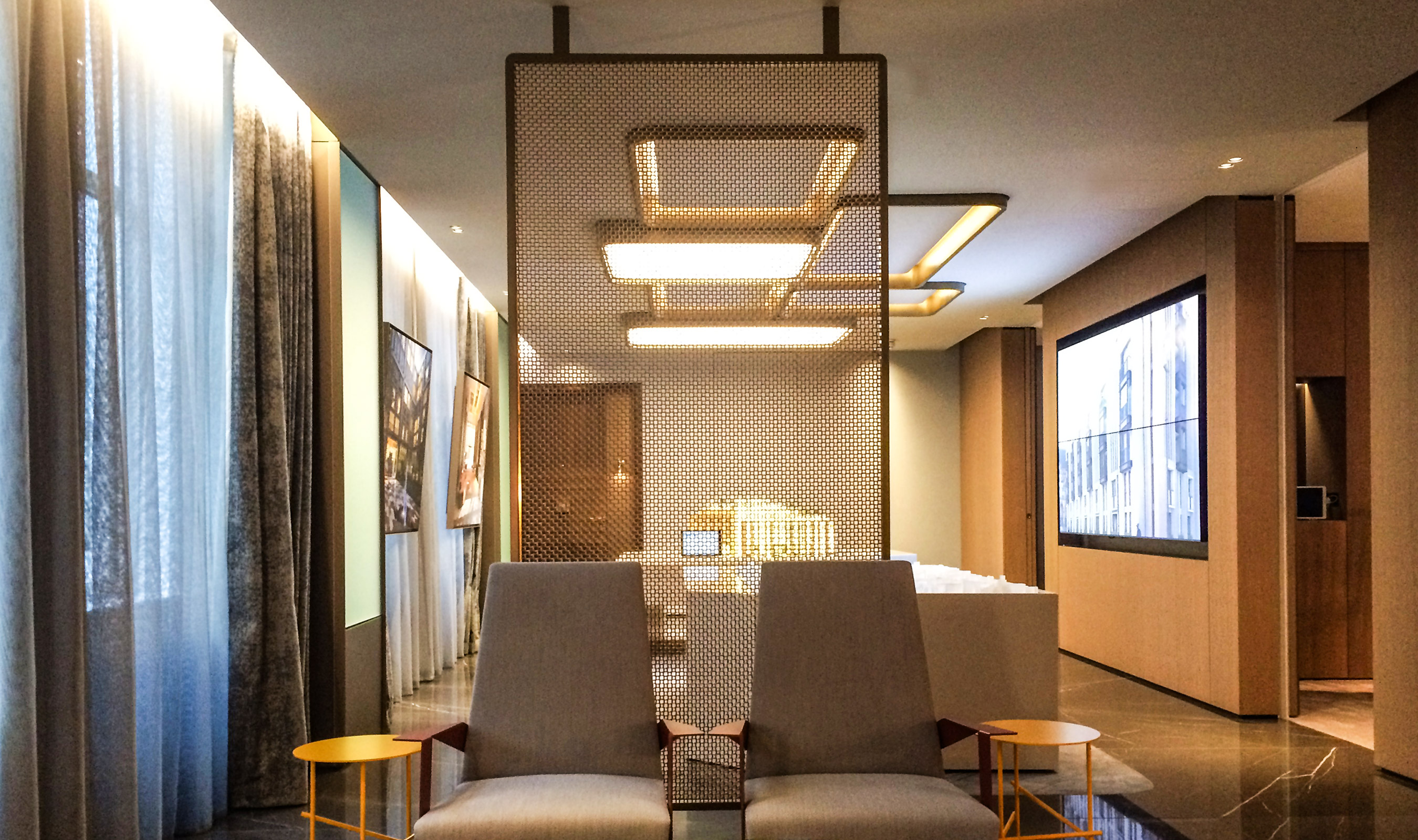 Additional Images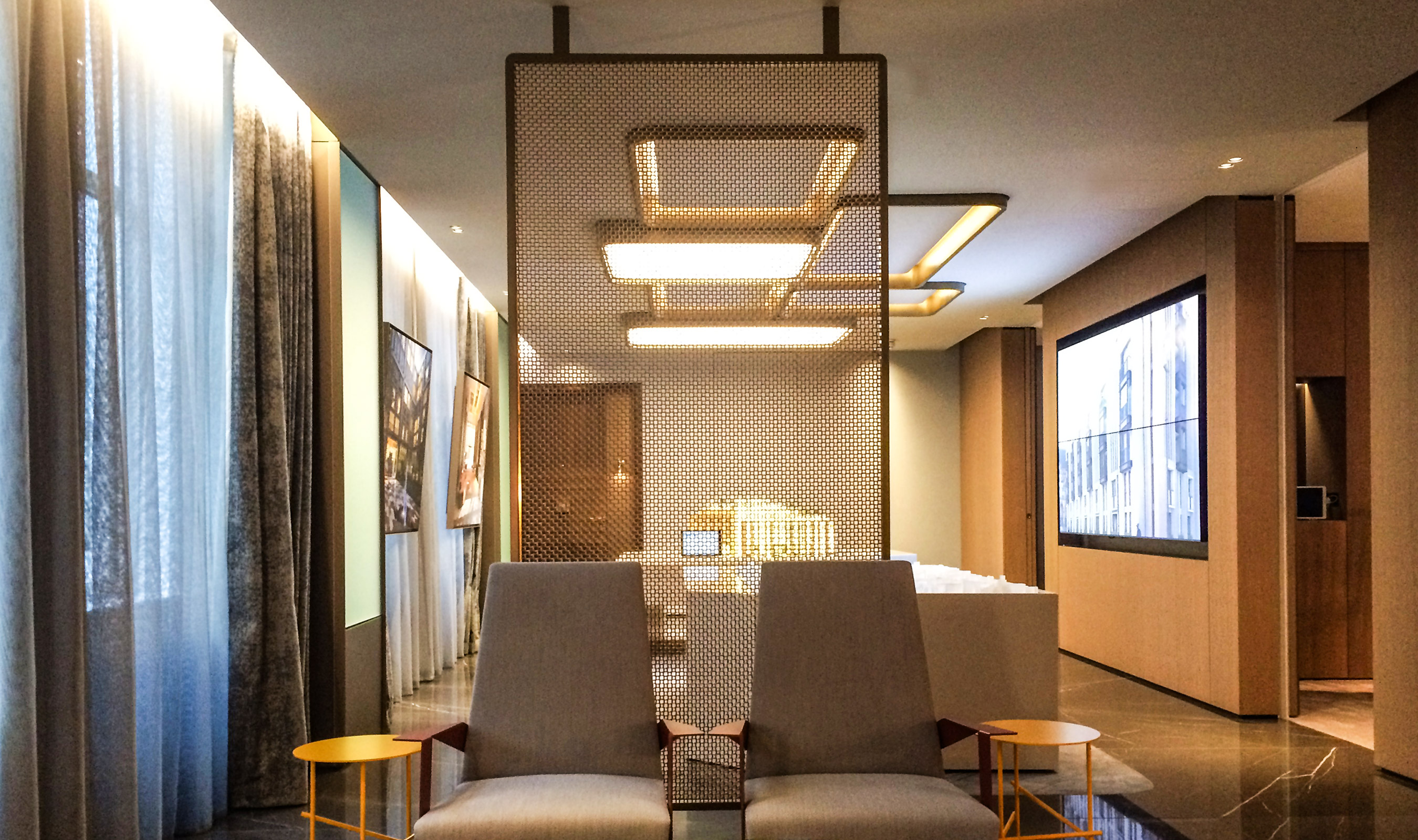 Lincoln Square – Suites
Holborn, London, United Kingdom
Lincoln Square is a new ten-story residential building in London, located within walking distance of many historical buildings and some of London's oldest educational institutions. The overall building is intended to be modern, yet blend in with the historical nature of the area.  On the interior, Patricia Urquiola's goal was to create a variety of unique spaces that were unified by subtle elements and themes, like woven wire mesh.
Banker Wire's M22-83 was used as interior space dividers throughout suites and a library within Lincoln Square. Specified in a luxurious stainless steel and bronze configuration, the double-woven mesh is created with a pair of nested helical, crimped woven wires to achieve its wavy, round shape. The softer lines of this mesh was the perfect choice for delicate decorative features as well as for architectural elements that served to provide just enough privacy without closing off a room.
Throughout the rest of the building, M22-83 is featured in many other areas such as the two lobbies, hallways, suites, and the library of Lincoln Square.
Project Designer:
Studio Urquiola
Project Applications:

Space Dividers & Displays
Additional Images