San Francisco – 130 Battery Street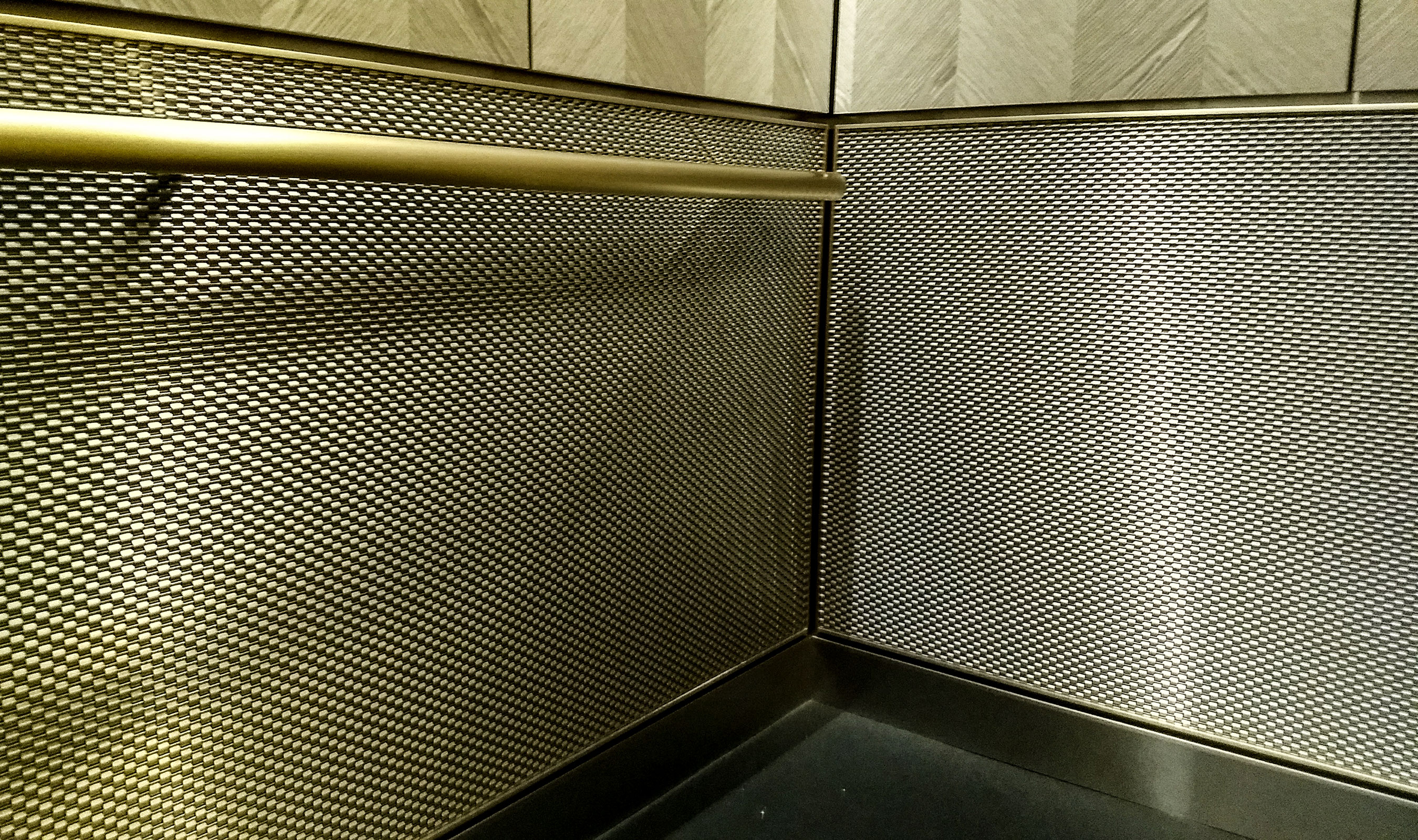 San Francisco – 130 Battery Street
San Francisco, California, United States
The 36,000 square foot office building located at 130 Battery Street in San Francisco houses multiple tenants of various professions. Inside the building elevators you can find Banker Wire's DS-1 in stainless steel cladding the walls.
The gentle, flat wire undulations combined with straight wire produces a robust, symmetric, opaque fabric with visually soothing qualities. The flats of the wire reflect the light and the bronze of the railing installed in the elevator cab. DS-1 is a beautiful contrast to the grey herringbone patterned wood veneer used on the upper wall panels of the elevator. The stainless steel of the decorative mesh works perfectly with the warmth of the lighting and the other bronze elements of the cab interior.
DS-1 wire mesh is ideal for cladding all types of vertical and horizontal surfaces, defining and protecting with style. It is also possible to mix the alloys of the wires in this decorative wire mesh pattern to create a subtle mixture of metallic tones.
Project Fabricator:
Unique Elevator Interiors