GG Brown Building – University of Michigan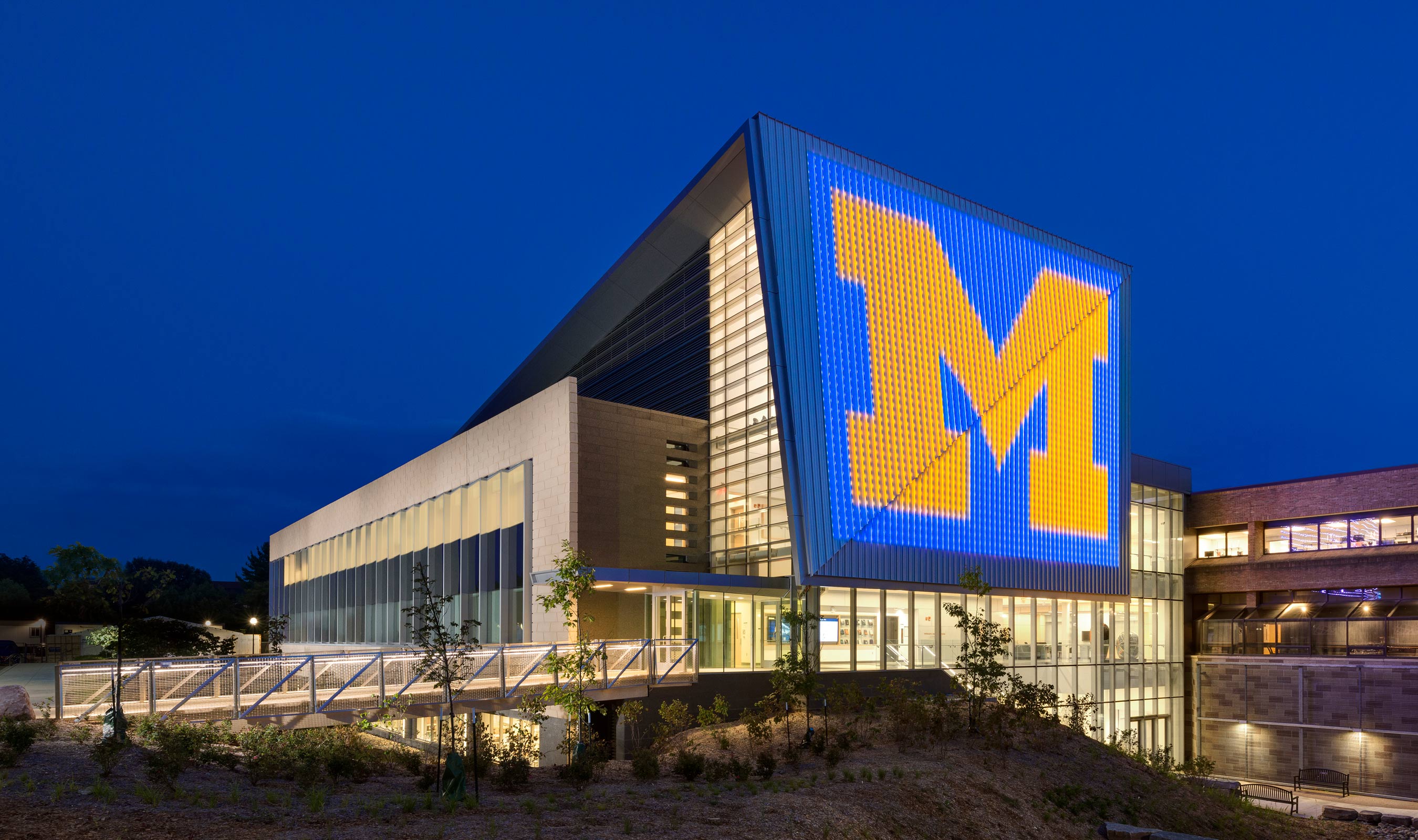 Additional Images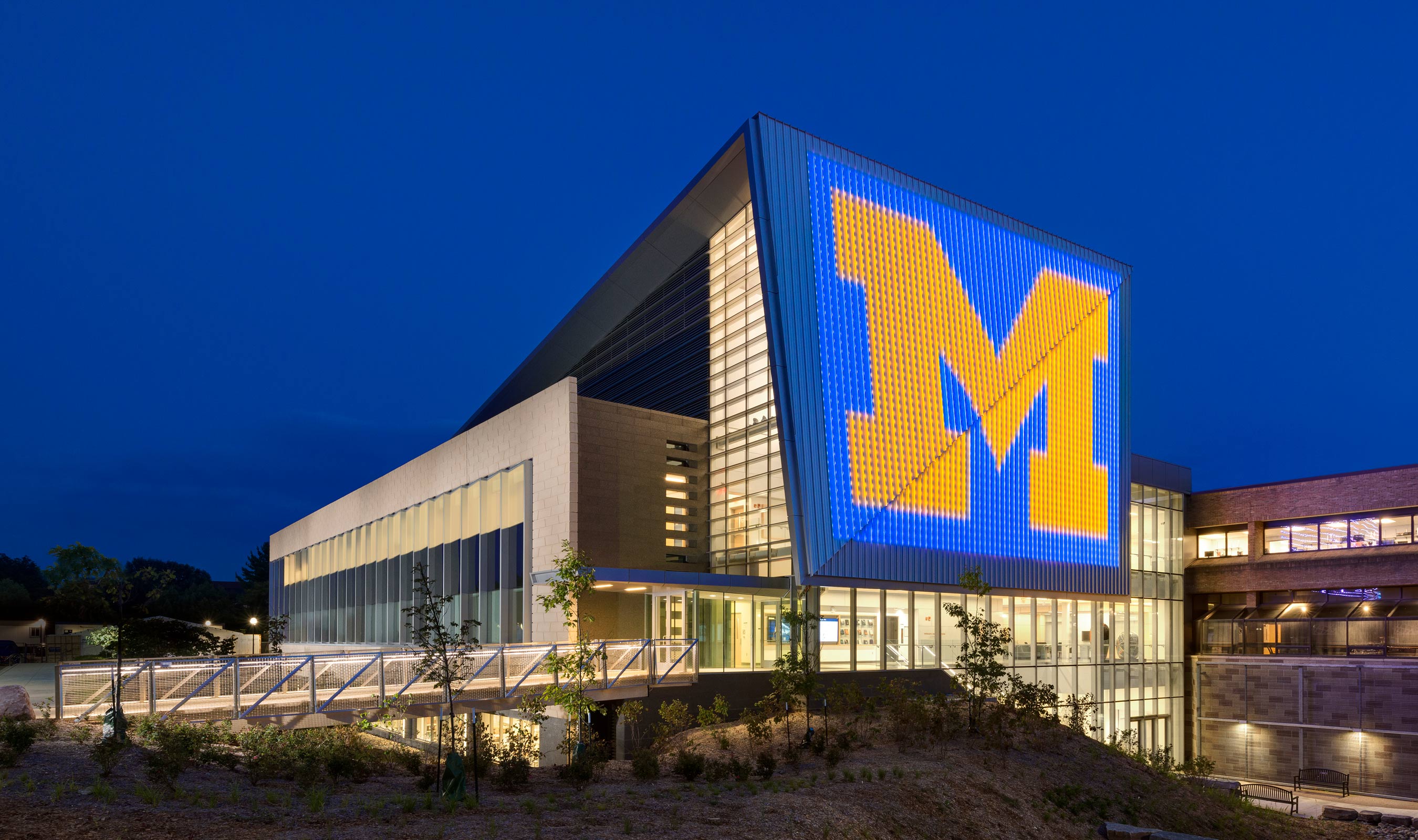 GG Brown Building – University of Michigan
Ann Arbor, Michigan, United States
The GG Brown Memorial Laboratories building at the University of Michigan, College of Engineering underwent a major renovation in the summer of 2014. The $46 million, 62,880-square-foot, three-story Center of Excellence in Nano Mechanical Science and Engineering building was more than four years in the making. The renovation provided state-of-the-art improvements to academic and laboratory facilities as well as more accessible and efficient administrative spaces. A new pedestrian bridge was also built to provide access to the new Center of Excellence addition of the GG Brown Memorial Laboratories on North Campus in Ann Arbor.
Spanning more than 50 feet, the bridge utilizes Banker Wire's LZ-55 woven wire mesh pattern for the railing infill. LZ-55 is simple, high-definition rectangular lock crimp pattern that forms a golden rectangle. The ratio of the longer side to the shorter is the Golden Ratio in mathematics. The Golden Ratio is considered very aesthetically pleasing, as it appears in some patterns in nature, including the spiral arrangement of leaves and other plant parts. The simple, yet high-definition lock crimp pattern of LZ-55 is a perfect balance of spacing and diameter for architectural projects when strength and high percent open area is important.
The bridge had a significant impact on the overall design of the project and needed to coordinate with the new building's predominant feature: the large-scale LED wall that rotates through abstract samples of active lab work. Thus, the project required more than a custom mesh pattern: it needed an attachment method that would be strong and functional, but also aesthetically complementary. Banker Wire suggested the Versatile Spine frame strategy, a modern framing style utilizing a three-layer laminate system. This system provides the highest level of woven wire mesh framing precision and can be easily customized to work with a large range of wire mesh specifications while maintaining strength.
The result of the renovations: an elegant and sound pedestrian bridge that perfectly complements the LED wall and the overall design of the new Center of Excellence in Nano Mechanical Science and Engineering building on the University of Michigan campus.
Project Architect:
Integrated Design Solutions
Additional Images