Delta Hotel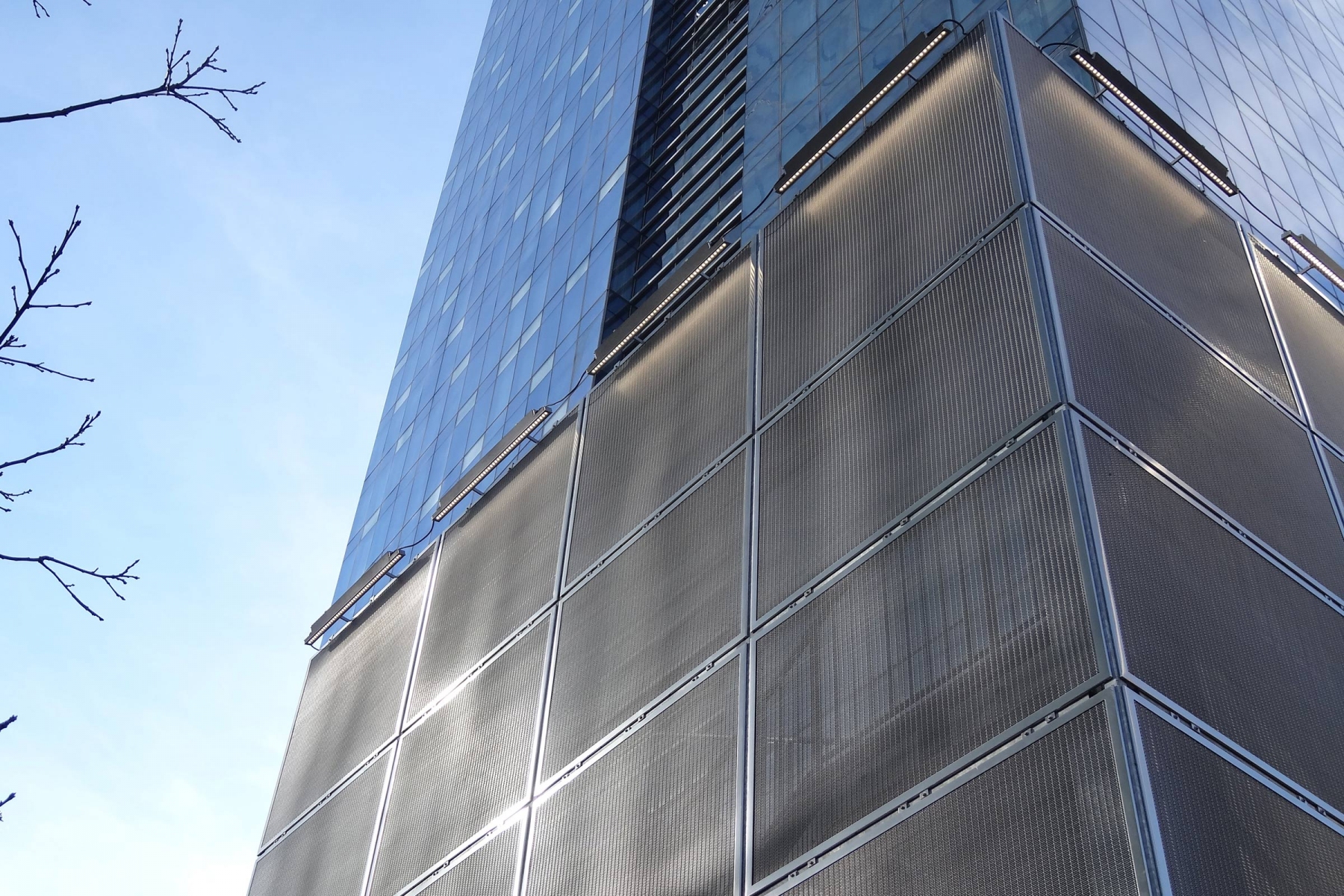 Additional Images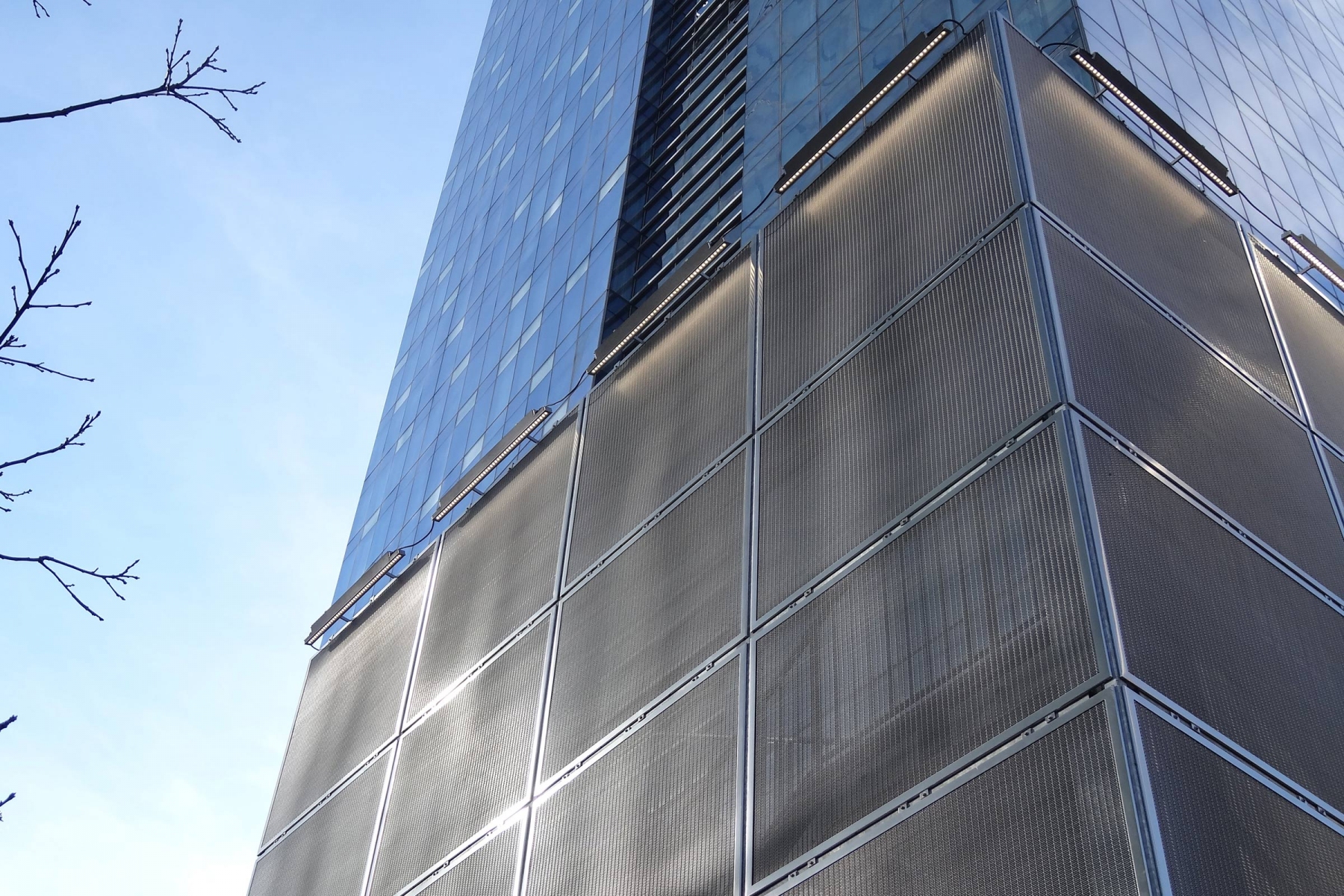 Delta Hotel
Located in the heart of downtown Toronto, Ontario, Canada stands the Delta Hotel, where guests can "Expect Even More" from their stay. Its 46-story glass tower adds a sleek accent to the Toronto skyline. To complement the hotel's tower, Page + Steele/IBI Group Architects specified Banker Wire mesh for the hotel's adjoining rooftop parking garage stairway enclosure.
Page + Steele/IBI Group Architects chose woven wire mesh for the project because of its beauty, durability, and versatility. After doing their research, the architects decided upon Banker Wire's LPZ-62 woven wire mesh. LPZ-62 is a lockcrimp/plain crimp combination that caters to a wide variety of applications due to its simple aesthetic. LPZ-62 has a wire diameter and density combination that creates visual character and is easy to work with.
For the Delta Hotel project, Banker Wire fabricated the LPZ-62 material into a panelized metal framing system. Each mesh panel was built into Banker's U-Edge frame with a detailed tab configuration to help the installer easily attach the system to the enclosure structure.
The mesh and frames were manufactured in T316 stainless steel and were given a brushed satin finish. Once the structural steel framework was put in place, the panels were designed with custom placed mounting tabs and holes to allow the installer to quickly and efficiently install the panels.
The stainless steel LPZ-62 wire mesh panels create a semi-transparent skin for this space to remain enclosed while allowing it to ventilate. The shape and texture of the crimped woven wire mesh provides unique ever-changing reflective beauty as the sun angle changes throughout the day. At night, LED lights shower the wire surfaces to enhance the metallic skin appearance.
Project Architect:
Page + Steele/IBI Group Architects
Project Fabricator:
Modern Railings & Metalcraft Ltd.
Building Types:

Transportation & Infrastructure, Hospitality
Additional Images