The Shop at the Harley Davidson Museum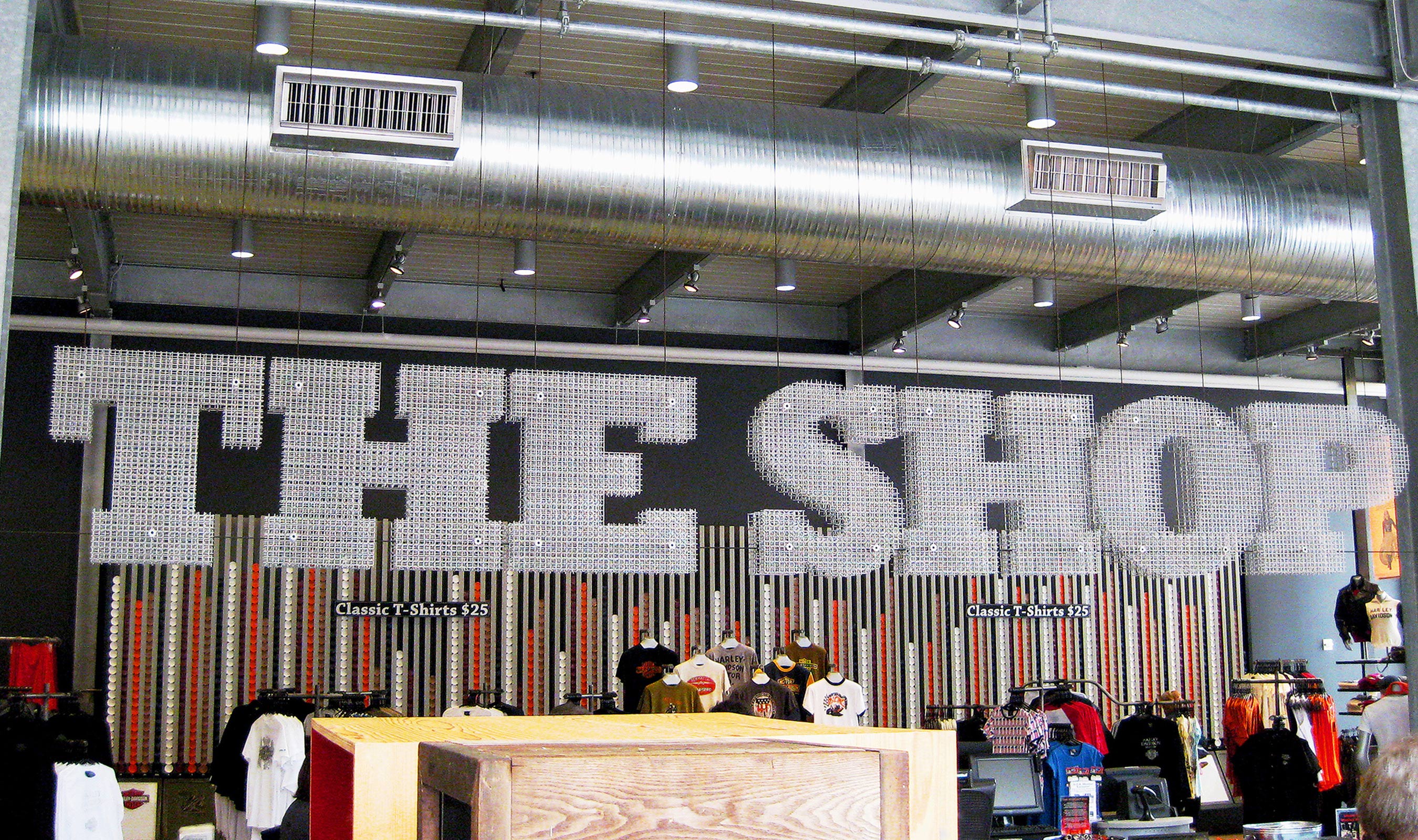 Additional Images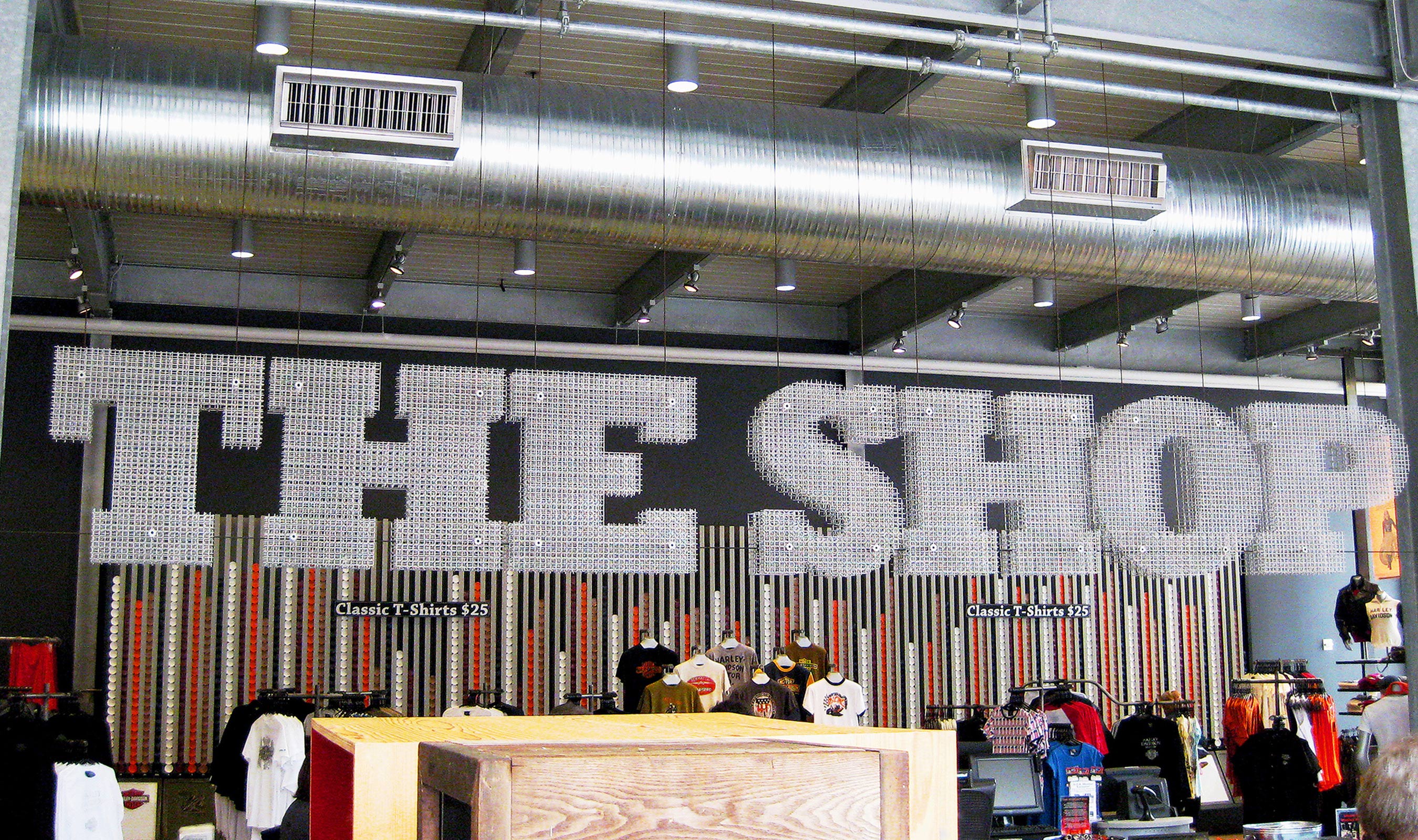 The Shop at the Harley Davidson Museum
Milwaukee, Wisconsin, United States
The importance of image is why architects and designers are turning to Banker Wire, the worldwide leader in manufacturing wire mesh for architectural and industrial applications, to create signage that positions companies as forward-thinking and innovative.
The wire mesh sign at the gift shop for the Harley Davidson Museum in Milwaukee, WI, has a gritty feel that reflects the motorcycle manufacturer's no compromise, no nonsense attitude. Designed by James Biber, an architect with Biber Architects, and Michael Bierut, a graphic designer with Pentagram Design, both in New York, the sign uses multiple layers of a dozen different types of Banker Wire crimp woven wire mesh to create a visually appealing texture as it also creates the words "The Shop." The sign changes visually depending on the shopper's angle and distance.
There's no question that the sign's design makes an impact on customers. Architectural woven wire mesh provides a dynamic, aesthetic alternative that offers unlimited design possibilities and helps designers transcend traditional design. Manufactured in an environmentally-friendly, energy-efficient process, architectural mesh can also help projects achieve LEED certification.
Project Designer:
Pentagram
Project Fabricator:
Poblocki Sign Company
Additional Images